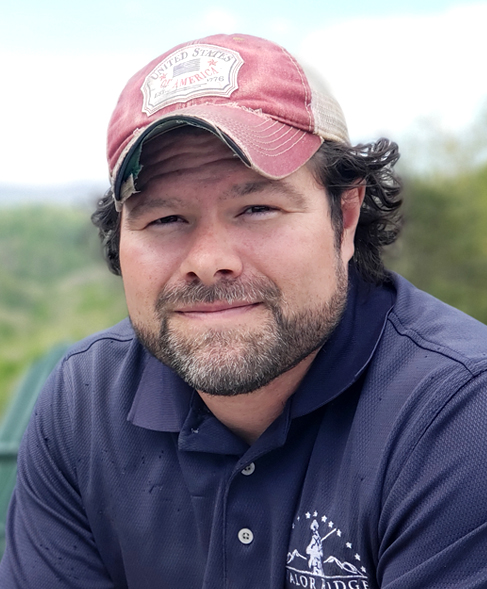 President, Founder
Brief info
Reid Henrichs, president of Valor Ridge, is a veteran of the US Marine Corps. During his enlistment from 1999-2003, he served as an 0351 anti-tank assaultman and was assault section leader in his weapons platoon. Reid also served with Marine Corps Security Forces Company at King's Bay Naval Submarine Base securing special weapons assets for the US Navy. Reid also achieved an instructor rating in the Marine Corps Martial Arts program, and was a Designated Marksman Instructor on the M-14 designated marksman rifle. He attained an expert rating in both pistol (2nd award) and rifle (4th award). He received an honorable discharge with the rank of Sergeant.
His professional experience also includes law enforcement, focused in patrol and undercover operations. Reid was one of 100 officers out of 1000 applicants chosen for Task Force Illinois sent to New Orleans for Hurricane Katrina in August/September 2005.
In 2010 he earned his Master of Science in History from Illinois State University. He received The Teacher of the Year award in 2012 at Houston County High School in Tennessee. Reid was also an adjunct professor for Nashville State Community college where he taught courses in American history.
Reid has been a full-time teacher of firearms since 2013. He has attended several commercial, military, and law enforcement shooting and tactical schools. He is certified to teach firearms by the National Rifle Association, the US Marine Corps, and the state of Tennessee. Reid is the author of two books, Pistolcraft, a #1 selling book available on Amazon, and also the The American Rifleman, released in late 2019.
Reid has taught thousands of students. Millions of rounds have been fired under his direct supervision without incident. He has trained beginners who have never fired a gun as well as experienced professionals who protect this nation every day serving in law enforcement and the US Armed Forces. All are treated with the same attention regardless of experience.
His vision for Valor Ridge is to provide practical, life-saving training for students in an environment that is professional, encouraging, and full of fellowship. Valor Ridge fuses proven fundamentals, knowledge, and lessons from the past with the modern day.
"A gun owner and armed citizen are not the same.  After training at Valor Ridge, you will know the difference.  See you on the Ridge."  –Reid