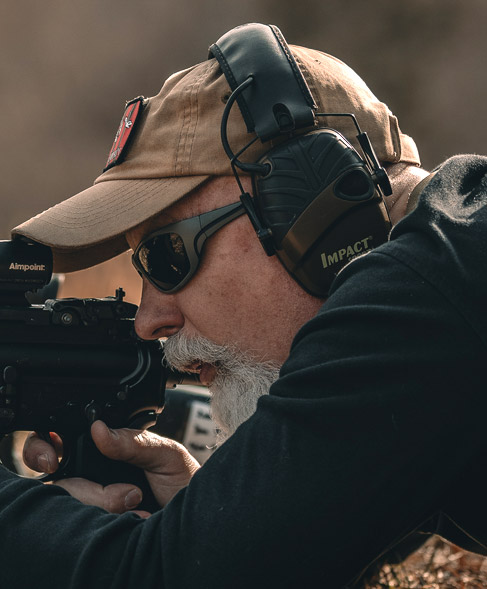 Instructor
Brief info
J.J. Wittenborn retired honorably from the Illinois State Police after 27 years of service working his way to the rank of Sergeant. He served on the Illinois State Police down-state SWAT team as an entry member, sniper, and eventually the team commander.
J.J. has trained with the most elite police and U.S. military counter-terror operatives in the country, and conducted operations with associated law enforcement entities.
During his career, J.J. has instructed approximately 1,000 officers in pistol, shotgun, sub machine gun, and patrol rifle courses, as well as sniper operations and close quarters battle [CQB]. He co-authored lesson plans in those subjects in addition to response to active shooters. In addition, JJ has instructed thousands of students in his role as an instructor in commercial firearm training. Millions of rounds have been fired under his direct supervision without incident.
J.J. was captain and member of the World Champion Police Service Rifle Team. As a competitive shooter, he also earned a spot in the National Top 20 in the US Wimbledon Cup, the nation's premier 1000 yard shooting event.
J.J. is an NRA Life Member, Illinois State Rifle Association Member, and a long time 2nd Amendment / concealed carry activist.