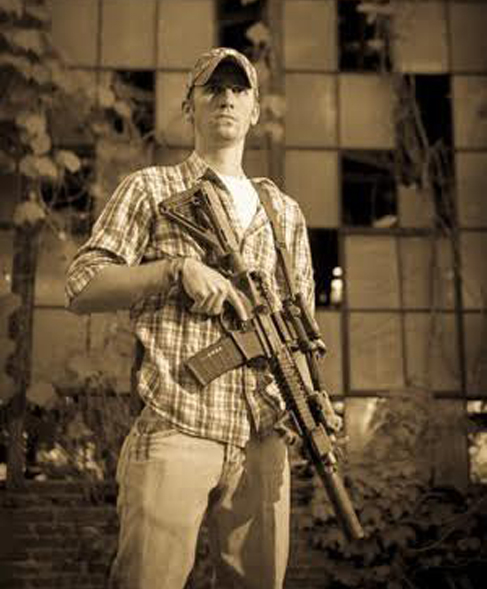 Instructor
Brief info
Clay grew up in a small town in southern Illinois. At age 17 he enlisted in the United States Army, serving in the Military Occupational Specialty (MOS) 13F, forward observer. Clay was honor graduate from basic combat training. He went on to receive the distinguished honor graduate from his forward observer school. Clay served on a military funeral honors team where he earned his honor guard tab. He was then deployed to Afghanistan with task force Phoenix during Operation Enduring Freedom.
In addition to his military service, Clay's experience includes law enforcement. He earned the top shooter award (99th Academy Firearms Award) during the police academy. Clay currently serves as a master police officer for the Dekalb County Police Department, one of the most active departments in the nation, servicing the Atlanta area. He is assigned to East Precinct uniform division as a field training officer. He is frequently assigned to an Impact team targeting high crime areas within his territory. He has been awarded several commendations for high profile felony arrests.
In 2015, Clay earned Officer of the Year in his precinct, and was additionally distinguished as the Dekalb County Police Department Officer of the Year chosen from over 1100 police officers. Clay was also nominated for the Federal Housing Authority Officer of the Year and was invited to Washington D.C to speak about his philosophy and law enforcement experience.
He has several commercial firearm training courses and has advanced training classes and certifications through Georgia Post including:
–Tactical shotgun certified
–Patrol rifle certified
–Advanced firearms
–Georgia police games combat shoot medal
–Southeast regional marksman medal
–Field training officer
–Response to terror bombings and mass killing instructor (New Mexico Tech)
–Alert active shooter response certified
–ASP low light instructor
–ASP handcuff instructor
–ASP baton instructor
–Combat lifesaver certified
Clay believes in moving forward at all times regarding training. He constantly seeks to improve himself and his students.
"…Here am I. Send me." –Isaiah 6:8