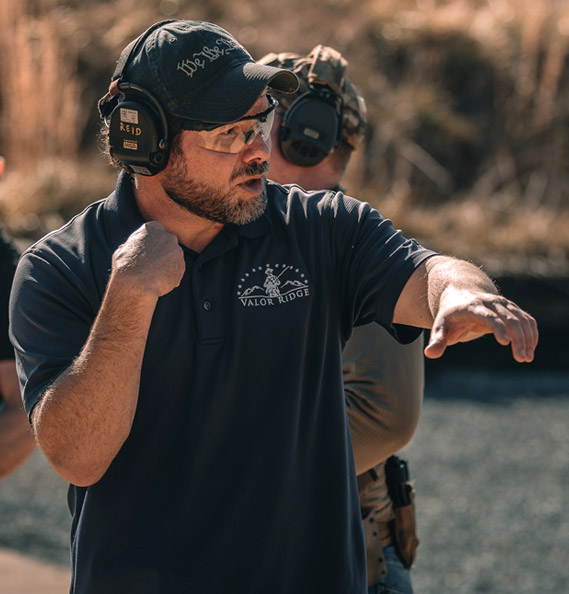 Valor Ridge is a firearms training school.  We offer handgun training and rifle training in East Tennessee.  We have a pistol range, several rifle ranges that span from 3 yards to over 600 yards.   This firearms training school is dedicated to the American Republic, its Founding Fathers and principles, and to our students, who have inherited that birthright of life, liberty, and pursuit of happiness.
We forge the past and the present, and history literally resonates in the hills. Spread across eighty-one acres of pristine land, Valor Ridge is an experience.  Come walk, train, and shoot in the same hills that Daniel Boone ran through.
We believe that self-defense is a God-given natural right, inalienable, and absolute.  We believe in the principles of the Declaration of Independence, limited government as expressed by our Constitution, and an armed society of free citizens as expressed in our Bill of Rights.
Our Mission Statement
At Valor Ridge, our purpose is to ensure that you leave with the confidence, competence, and ability to protect yourself and your family. We emphasize the practical elements of training and self-defense in our classes.
Practical: appropriate or suited for actual use: likely to succeed and reasonable to do or use: relating to what is real rather than to what is possible or imagined: disposed to action as opposed to speculation or abstraction.
In 2015, Reid Henrichs founded Valor Ridge after he was inspired philosophically, ethically, and morally to do so with the purpose of forging the past with the present, focused on student competency and purpose.  His vision for Valor Ridge is to provide practical, life-saving training for students in an environment that is professional, encouraging, and full of fellowship. Valor Ridge fuses proven fundamentals with attitude, marksmanship, and purpose.
You, your spouse, your children, or your significant other will be treated with the professionalism you expect. We try to make each class better than before, and always strive to make your experience and learning as meaningful as possible.